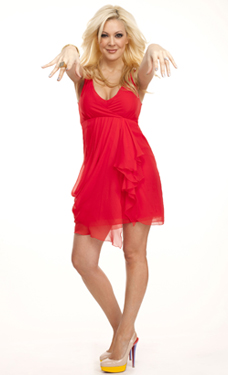 Katie Cazorla is small town girl who made dreams come true when she turned her passion for all things nails into owning her own salon, The Painted Nail. Not long after, reality tv came a knocking and now the nail world has its very own reality show, Nail Files, premiering Tuesday night at 10pm EST on the TV Guide Network.

Katie and a colorful cast of characters are bringing their larger-than-life personalities to the party and what a party it is. Katie is opening the doors to her salon and her life, putting all the drama, fun and day-to-day business headaches on display. We get to see what it's like for someone, who started a nail salon from scratch, trying to keep it all together in a crazy town like Los Angeles.

Keep reading to learn more about Katie and what we can expect from Nail Files this season.
Click here to view more pictures and read the rest of this story.