Spring 2011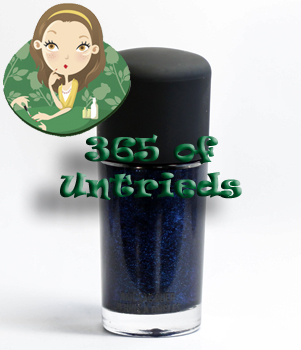 365 of Untrieds is my personal challenge to weed through the polishes in the ALU stash that I've been wanting to try but just haven't gotten around to.
I've had a love/hate relationship with MAC polishes for a long time now.  At first it was issues with the formula but that has greatly improved. I used to say that MAC was only good for dark & sparkly polishes but since the formula change that's no longer the case.
Now my major point of contention is with the brush. Can we start some sort of petition to change that horrible stiff brush? I propose MAC switch to the brush in the mini bottles from their Tartan Holiday collection as it was truly fabulous! The current brush is hindering fabulous colors, like MAC Biker Blue, from achieving their true potential.