Over the long Thanksgiving weekend, the BF and I traveled to Pittsburgh to celebrate the nuptials of two of our friends. In the past, my go-to wedding dress color is black so I pair it with fun nail color choices but since I joined Weight Watchers and shed 55 pounds, I've become a bit bolder in my clothing choices.
I am slowly incorporating more color into my wardrobe so, lately, I find myself opting for metallic nail colors for events. Since my dress was red with a black leopard print, I found myself going down the silver/pewter road for the special occasion.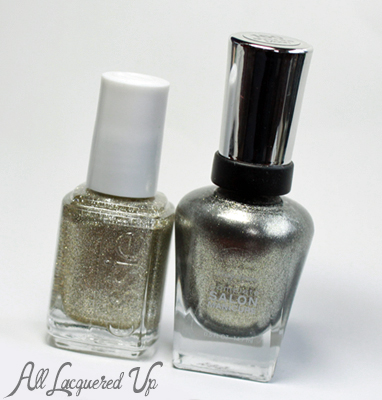 At the time, I was in the middle of reorganizing my hot mess of an office so I was fortunate to have recently received Essie Beyond Cozy from the Winter 2012 collection and Sally Hansen Shoot The Moon which will become part of the permanent line in March but is out in promo displays now. Together, they take glitz and glam to the next level. Check it out!
Click here to view more pictures and read the rest of this story.