Picture Polish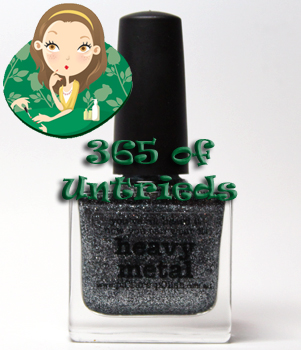 365 of Untrieds is my personal challenge to weed through the polishes in the ALU stash that I've been wanting to try but just haven't gotten around to.
I always feel pangs of guilt when I review a really amazing nail polish that all my international fanatics don't have access to so I love when I'm able to get my hands on polishes from outside the US. piCture pOlish is an Australian nail polish brand and they have quite a diverse color range to choose from.
Thanks to the generosity of the piCture pOlish girls I was able to select three shades from their line to try and the glitter fiend in me was instantly drawn to Heavy Metal.