Okay, so I've never been one of those people who tears pages from magazines or uses the clever reminder tabs that come with Lucky when I see something I like. Instead, I'm the one who saves decades of magazines and then has to ransack them looking for that one thing, I saw that one time, that I now want, but can't remember the name of. Brilliant system, eh?
Fortunately, there's Pinterest and it's been a revelation, and a giant time suck, for me. I credit Pinterest with changing my mind about nail art. Not gonna lie, I'd been drinking the nail art hatorade. When nail art took off, a lot of what I saw was too over-the-top for my taste. Seeing tons of it roll by on Pinterest has warmed my heart, though I prefer the simpler, more geometric designs. It also helped me find amazing nail art bloggers like Chalkboard Nails and Lucy's Stash.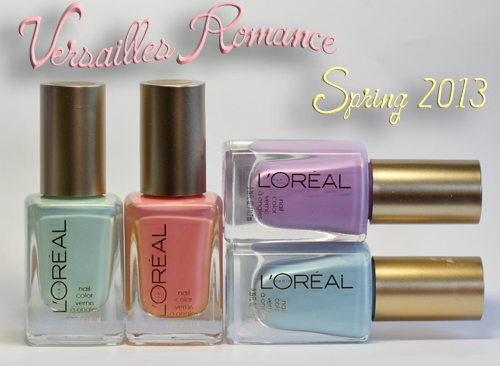 Over the past year I've been collecting nail art designs on Pinterest that I want to try someday. Well, today is that someday. I'm going to attempt to recreate my fave nail art looks in this new series PinspiratioNAIL. I'll put my spin on an image I find on Pinterest. My first look is a Fishtail Manicure using the new L'Oréal Paris Versailles Romance nail polish collection.
Click here to view more pictures and read the rest of this story.