Nude
Neutral, natural, nude, whatever you call it, the Spring 2014 runways made "50 Shades of Beige" one of the dominating trends of the season. The Zoya Naturel collection is hoping to capitalize on that trend by offering six new nail polish shades to flatter a wide range of skin tones. The idea is to compliment, not match, your coloring. Warm/cool, pale/tan, Zoya Naturel has a lacquer for you.
Continue Reading »
As much as I love loud, "notice me" nail color, I have moments where I just want something neutral, effortless and clean. This past weekend, I had one of those moments. It was a lazy, no plans kind of weekend. The boyfriend has been working like a dog throughout tax season (which is almost over, yay!) so we kept it low key.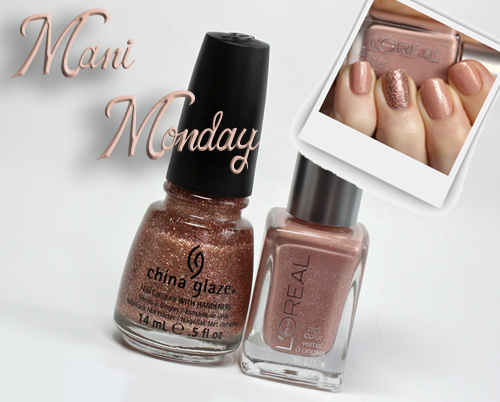 Even though no one would see it, I still wanted something new on my nails so I turned to my current neutral nail look of choice, which I call the "Subtle Sparkle." I've been living for China Glaze Champagne Kisses for months now but it can be a bit much on its own. Paired with my perfect not-quite-naked nail color, L'Oreal Paris Colour Riche So Chic!, it makes for one stunning manicure.
Continue Reading »
The cynic in me assumed that all "textured nail polish" would be created equal. After seeing it happen with the mattes, crackles, foils, etc. it has become harder and harder not to pre-judge a trend or fad. Well, color me proven wrong. And all of you are to blame!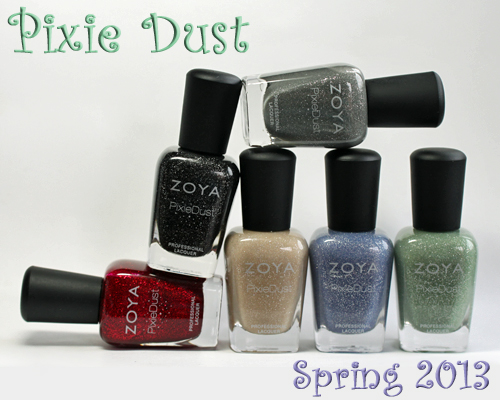 After reviewing the OPI Liquid Sand polishes, I kind of wrote off the whole textured nail look as different but kind of "meh" and then I started reading comments about how you prefer the Zoya PixieDust polishes. So, I decided to give this collection a whirl and I'm so glad I did. Pat yourself on the back, Fanatics!
Continue Reading »