Nude
As much as I love loud, "notice me" nail color, I have moments where I just want something neutral, effortless and clean. This past weekend, I had one of those moments. It was a lazy, no plans kind of weekend. The boyfriend has been working like a dog throughout tax season (which is almost over, yay!) so we kept it low key.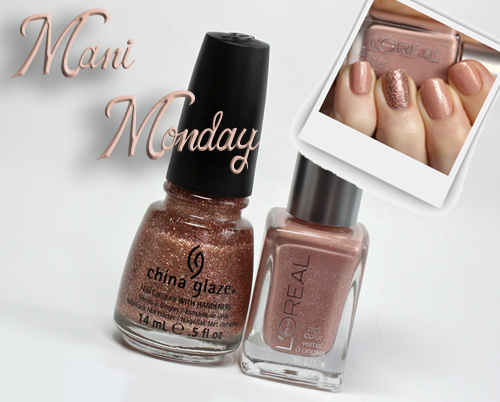 Even though no one would see it, I still wanted something new on my nails so I turned to my current neutral nail look of choice, which I call the "Subtle Sparkle." I've been living for China Glaze Champagne Kisses for months now but it can be a bit much on its own. Paired with my perfect not-quite-naked nail color, L'Oreal Paris Colour Riche So Chic!, it makes for one stunning manicure.
Continue Reading »
The cynic in me assumed that all "textured nail polish" would be created equal. After seeing it happen with the mattes, crackles, foils, etc. it has become harder and harder not to pre-judge a trend or fad. Well, color me proven wrong. And all of you are to blame!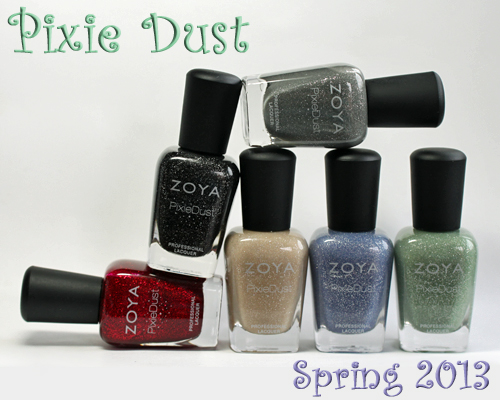 After reviewing the OPI Liquid Sand polishes, I kind of wrote off the whole textured nail look as different but kind of "meh" and then I started reading comments about how you prefer the Zoya PixieDust polishes. So, I decided to give this collection a whirl and I'm so glad I did. Pat yourself on the back, Fanatics!
Continue Reading »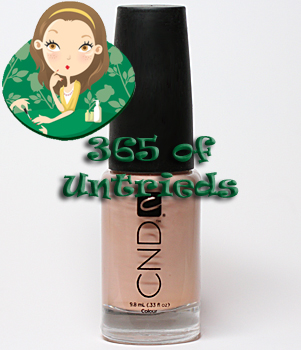 365 of Untrieds is my personal challenge to weed through the polishes in the ALU stash that I've been wanting to try but just haven't gotten around to.
Before we talk polish, I want to let you know that the issues that have been plaguing the comment section and "read more" link have been fixed. Thanks to reader meme, who alerted to me the scope of the problem, I was able to have the issues resolved today. I suggest you do a hard reset of your browser if you still see the glitches.
Also, I encourage you to please email me or send a comment if you notice a site error. I won't see a problem in the comments from my end so I rely on all of you to let me know if there is something wrong. Thank you!
So with all that out of the way, I decided to go for a fresh, clean look today. In an interview I gave for USA Today about nail trends I recommended some great beige neutrals including CND Perfectly Bare, which you all know I love. The thing is, Perfectly Bare is a bit too peachy for some plus it's a limited edition color so I looked for a permanent shade that is cool complexion friendly and came up with CND Creamy Cameo.