Nubar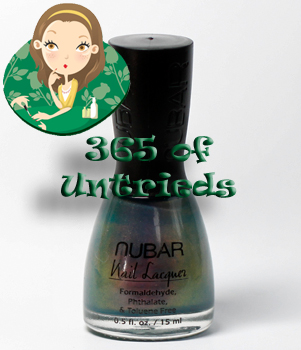 365 of Untrieds is my personal challenge to weed through the polishes in the ALU stash that I've been wanting to try but just haven't gotten around to.
Last week when I reviewed the CND Perfectly Bare Duo I mentioned that the Perfectly Bare Effect layered over Sally Hansen Gray by Gray reminded me of Nubar Indigo Illusion.
At the time I pulled out my bottle of Indigo Illusion and realized that I have never actually worn the color. When I first heard of Nubar nail polish four years ago ALU was just a baby. I posted about the brand but had only swatched Indigo Illusion on a nail art wheel. All this time has passed and I still haven't taken it for a test drive. That situation is now rectified.