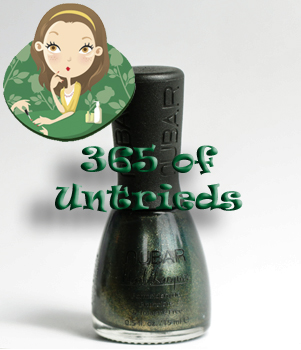 365 of Untrieds is my personal challenge to weed through the polishes in the ALU stash that I've been wanting to try but just haven't gotten around to.
I was talking to a blogger friend of mine the other day about how last Fall I was really over foil finish polishes.  After OPI, Orly and Zoya had put out some great foils earlier in the year, I was just kind of tired of them by the time the Zoya Wicked and Nubar Venetian Glass collections came out.  I was all about the glitter party at that point and foils felt blasé. It didn't help that the collections also included a lot of reds, which as you all know, isn't my thing.
So now that I'm revisiting colors in my untried bin, I'm finding myself loving foils again.  There's nothing quite like the finish those flakie metallic particles can create.  Even in a dark room, the polish continues to play with the light.  Today Nubar Verde caught my eye.
Click here to view more pictures and read the rest of this story.