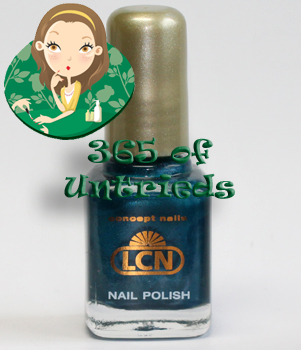 365 of Untrieds is my personal challenge to weed through the polishes in the ALU stash that I've been wanting to try but just haven't gotten around to.
Untried Day #117: I'm already declaring magnetic nail polish to be the new crackle and with LCN being the first out of the gate in the US, I'm sure it will put them on the map with consumers in the States.
I met with the owners of LCN USA at Cosmoprof and I had no clue that the brand has been in the US for 20 years. What's funny about that is I placed an order with a German e-tailer years ago and picked up a LCN polish not knowing it was available here. I didn't even swatch or blog about it at the time because I know how hard it can be to get nail polishes from overseas outside of swapping.
So now that I know that this color is accessible to both my US and European Fanatics, I figured it was time to crack it open. That brings us to today's untried, LCN Blue Laguna.
Click here to view more pictures and read the rest of this story.