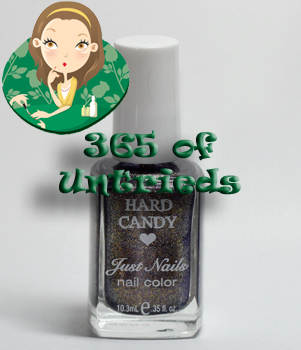 365 of Untrieds is my personal challenge to weed through the polishes in the ALU stash that I've been wanting to try but just haven't gotten around to.
When I first heard that the Hard Candy line was re-launching at WalMart I was excited about the possibility of some beloved vintage shades coming back. However, the line felt like it was geared to a much younger age range so I didn't seek it out and it pretty much was put on the back burner.
Then my friend Steph commented on yesterday's post that I should try Hard Candy Mr. Wrong and I was all, "HARD CANDY!! How did I forget?" Seriously, I've had Mr. Wrong sitting in my stash for a year and a half still sealed in the plastic wrapper.
Click here to view more pictures and read the rest of this story.