When it comes to polka dots on nails, I tend to be pretty straightforward in my looks. Partly because it's easy (and I'm no nail art savant) and partly because I've just never had the creative vision to come up with something totally unique. I blame my left-sided brain. I'm much better at riffing (not ripping) off what others have come up with, which is why PinspiratioNAIL was born.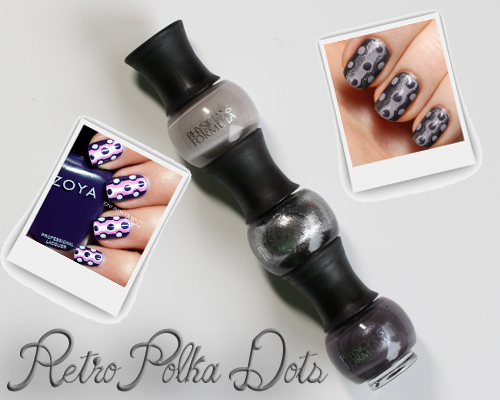 I keep playing with the idea of dots inside dots, dots layered over dots but a lot of my practice designs have come off flat. Then I came across this graphic, retro-inspired design from My Awesome Beauty and my motivation kicked in. Having recently received the new Physician's Formula Endless Color Custom Nail Trios, to test, it seemed like the perfect time to give this three color design a try.
Click here to view more pictures and read the rest of this story.