TGIF Fanatics! I say we start this weekend off right with a punch of color from the China Glaze Avant Garden "Blooming Brights" collection.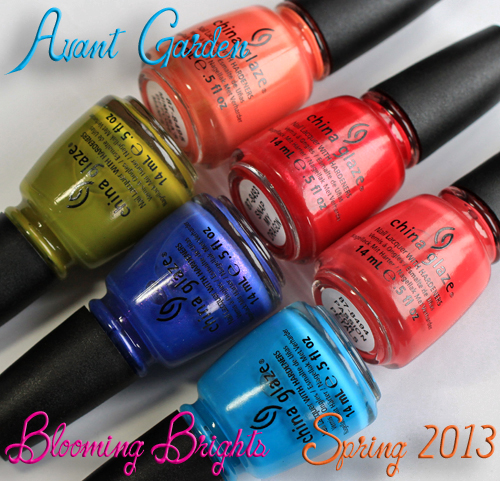 If the subtle softness of the Avant Garden "Pastel Petals" isn't your thing, then these bold, kicky shades will fit the bill. I just finished my weekend manicure using two of the shades (see below). Now, that's my kind of "happy hour."
Click here to view more pictures and read the rest of this story.