The original Footloose is one of my all-time favorite movies. Even though coordination and grace are not attributes I possess, I love to dance and I'm a sucker for any flick involving dancing (Center Stage, Girls Just Want To Have Fun, Step Up, etc). Footloose makes it to the top my list thanks to the combination of Kevin Bacon and an awesome 80s soundtrack.
So you can imagine my horror when I heard a Footloose remake was in the works. Does Hollywood have to remake EVERYTHING? Are there no original stories left that aren't based on actual events? I mean really! And how bad would it have been if they stuck with the original idea of a musical version of Footloose with Chase Crawford? Hairspray was bad enough. It destroyed the perverse magic of John Waters but a singing Ren McCormack would have been too much for me.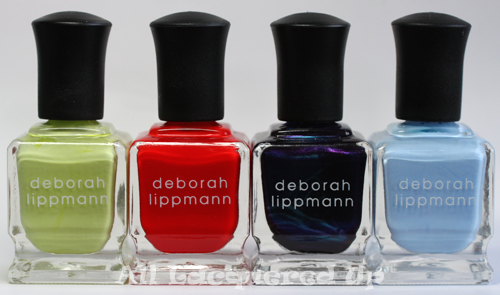 Now I've heard that the Footloose update isn't as horrible as I predicted but I still won't be forking over cash in a theater to watch it. However one good thing did come from all this; Deborah Lippmann teamed up with HSN to be a part of their Footloose Collection. She created two exclusive nail polish duos named after the songs we all remember from the original film – Almost Paradise & Footloose and Dancing In The Sheets & Let's Hear It For The Boy.
Click here to view more pictures and read the rest of this story.