Duochrome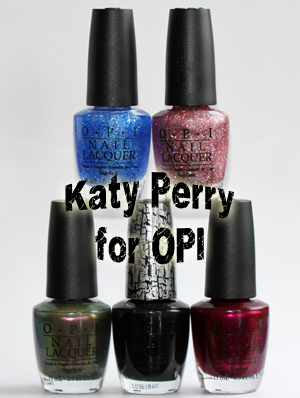 Katy Perry combines her love of music and nails to introduce a new line of lacquers with OPI, launching January 2011. Inspired by Katy's cutting edge style and latest album, Teenage Dream, the Katy Perry Collection by OPI will include four fierce, irresistible colors for nails and toes.
Complementing Katy's already daring nail trends on and off the red carpet, a revolutionary Black Shatter™ formula will accompany the collection to create a ground-breaking cracked pattern when applied over each dried bright lacquer.
Katy Perry has become a celebrity nail icon thanks to her eye catching nail designs so it only seems natural that a brand like OPI would want to partner with her.  Though to be honest, I am surprised that she hasn't collaborated with a brand know for nail art, like Minx.
The Katy Perry Collection utilizes the new OPI Black Shatter polish to add some artistic flare to the colors which include a duo-chrome, sparkly red and two glitters.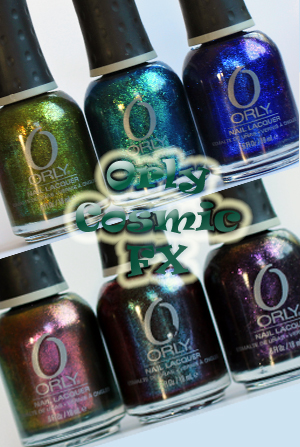 2010 is turning out to be the year of texture.  Satin, glitter, sequins, crystals, etc. have all been making a splash in the nail world.  Orly has certainly stepped up their game with the Cosmic FX collection.

Combining natural rock minerals, crystals, and glass they have taken duo-chrome polishes to a new level. We're talking the multi-dimensional love child of foil and duo-chrome. Each polish flashes multiple colors depending on the angle and how the light hits it. These are certainly not shades for the color shy.