Dior
A sucker for fab packaging, I regretted missing out on the gorgeous Diorific nail polishes in last year's Dior Holiday collection. This year, I got an early look at two of the shades from the Dior Holiday 2013 lineup, Frimas and Minuit.
As crazy as it is to even be talking about holiday colors, they'll be on shelves before you know it. These should be out before the end of September and I'll have a full review closer to the launch date but I couldn't resist sharing.
Do you get sucked in by fab packaging? Which of these colors are calling your name?
Disclosure: Product samples were provided by reps for Dior. For more info view my Disclosure Policy.
Are we stuck in some kind of 2007 nail polish flashback? Did Chanel Blue Satin just launch? First we talked about grey nail polish, now we're moving onto blue. Those of you who have been reading ALU since way back in its infancy will remember that blue and grey were big nail trends for Fall 2007 and as I approach my fifth year of blogging, it's like it's all coming full circle.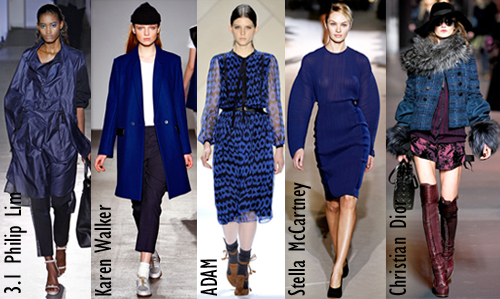 The past couple years there has been a greater focus on greyed slate blues and teal but this time around we're looking at a more true blue range that varies from denim to sapphire to indigo. And as brands have continued to evolve their mixing techniques we are being treated to more unique finishes and sparkle combinations than we've seen in the past.
Continue Reading »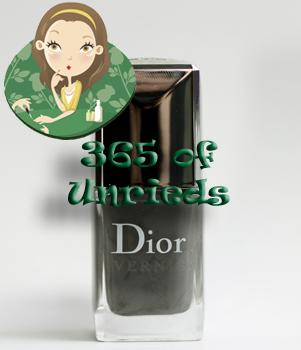 365 of Untrieds is my personal challenge to weed through the polishes in the ALU stash that I've been wanting to try but just haven't gotten around to.
TGIF Fanatics! I hope you have fun plans for the weekend. I'm just hoping for some decent weather. I'm itching to grab drinks on a patio somewhere in town. Heck, I'd be happy to just sit on my deck and have a beer with the boyfriend. Do you hear me Mother Nature?
Anyway, when I posted my review of Dior Bond Street, ALU reader Serena asked if I could swatch Dior Gris Montaigne for her. Being that the polish was sitting in my untrieds bin I decided to test it a little earlier than I anticipated.  You see, I'm trying to alternate between different brands as much as possible but I'm happy to accommodate requests when I can.