Cult Nails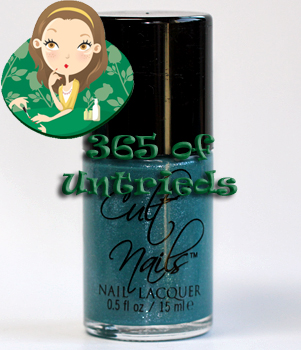 365 of Untrieds is my personal challenge to weed through the polishes in the ALU stash that I've been wanting to try but just haven't gotten around to.
I hope everyone is enjoying their holiday weekend. With the exception of a fierce late night thunderstorm, the weather has been hot and beautiful in Cleveland. Speaking of Cleveland, a reader asked me to recommend places to visit while she is in town so I created this map of my favorite places. If you are planning to visit the CLE, I highly suggest you check it out.
Getting back to nails, I read on Twitter that Cult Nails is having a sale this weekend for the 4th of July. All nail polishes are on sale for $7.40 through tomorrow (7/4). Maria from Cult Nails also tweeted that there is very little stock of Let Me Fly from the A Day At The Races collection so I wanted to show it to you before it sells out.