Crackle
OPI brings us a peek at the first duo from the Serena Williams Grand Slam collection. This set is the first of four and will release in January to coincide with the Australian Open.  The duo includes the metallic green, Simply Smashing, paired with OPI's first crackle polish, Black Shatter.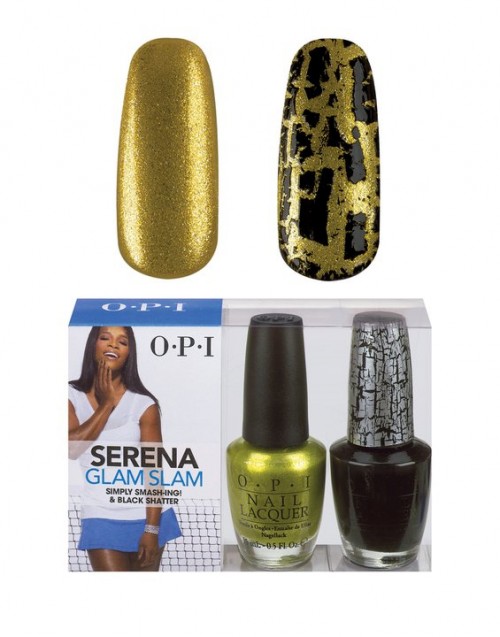 The green looks like a sister to NARS Mash so I'll be curious to see how it compares.  The "shatter" polish is not what comes to mind when I think of crackle polish.  It's much more sparse and chunky.
I wonder if this means that all of the Serena Grand Slam duos will include a different "Shatter" color.  What do you think?
info & image: OPI's Facebook page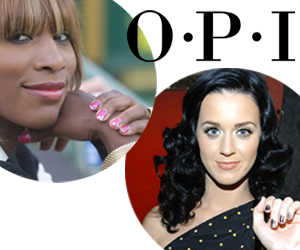 OPI has moved beyond Hollywood and onto the Celebrity scene with their color collaborations.  In 2011 we will see polish colors created with both tennis star Serena Williams and rock star Katy Perry.

Teen Vogue Editor Eva Chen broke the story on Twitter after meeting with OPI's Suzi Weiss-Fischmann and I've confirmed the news with OPI.  See, this is why I LOVE Twitter.

According to Eva & OPI…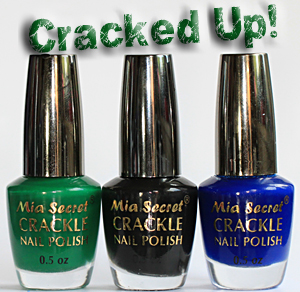 Who remembers the old CoverGirl Crackle Lacquers?  I know they were popping up in dollar stores a few years ago but I was never lucky enough to score one.  I did find one old bottle of purple Crackle in my Caboodle at my parents house a while back but it was dried and crusty.  And yes I realize I just totally dated myself with the Caboodle reference.

With nail art hitting a fever pitch it's no surprise that this look would come back. Between nail stampers, water marbling, nail art pens, ombre nails and crackle nail polish DIY nail fanatics have endless options when they want to amp up their nail style. I'm still unsure of how I feel about the crackle look but I figured I'd give it a whirl.

As I mentioned in my Link Love post on Sunday, my friend Sara from Bit By The Beauty Bug had a crackle pedicure at her salon in Boston.  Sara told me about it just before I went to Vegas and mentioned that her tech got her bottle from overseas.  So of course while I was at Cosmoprof I scoured the International section looking for crackle nail polish.  I hit the jackpot when I visited the Mia Secret booth.