CND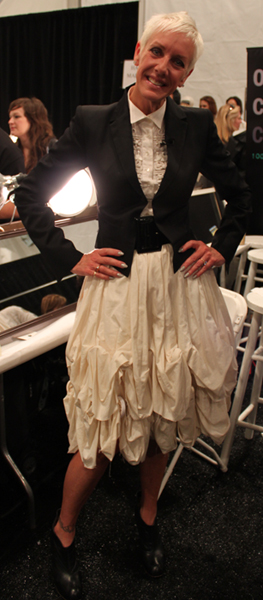 2011 is a big year for CND. In addition to Shellac becoming a household name, I don't know anyone who hasn't heard of it, the brand is celebrating their game-changing relationship with Fashion Week. No one could depict what this means to the brand better than its Co-Founder and Creative Director, Jan Arnold. I asked Jan to write a guest post for ALU and she graciously took time out of her crazy schedule to share her thoughts with us.

Jan's voice and point of view are so distinctive. She is a storyteller, a fashionista, in the best sense of the word, and a true, creative visionary. I know that sounds totally fangirl but I can't help it, I'm a fan! I could listen to her for hours as she weaves a tale of nails and fashion at every show the brand works on.

I asked Jan to share her thoughts about the journey Fashion Week nails have gone on this past 15 years, her favorite looks (with pics), and what we can expect from the Spring 2012 shows.