CND
CND revolutionized the nail salon industry when they brought Shellac into the world and they're poised to do it again with a new product called VINYLUX.
I've long been a fan of the CND Colour & Effects nail polish line for its quality formula but it was overshadowed by the popularity of Shellac. When I inquired about the state of Colour & Effects last fall I was told to get ready for an amazing new technology come spring and it's finally here.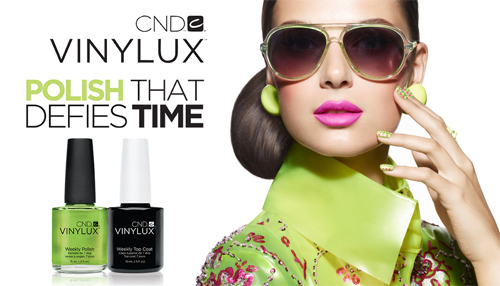 VINYLUX is a Weekly Nail Polish that uses no base coat and a top coat that gets more durable with natural light exposure. Are you getting what I'm putting down? That's right, this is technology that gives long lasting, high gloss wear with no UV/LED exposure and it removes like regular nail polish!