Chanel
Some of my beauty blogging buddies started a group to share their Top Ten products on a regular basis and I decided to join in on the fun. The first topic is Top Ten Palettes which is so up my alley.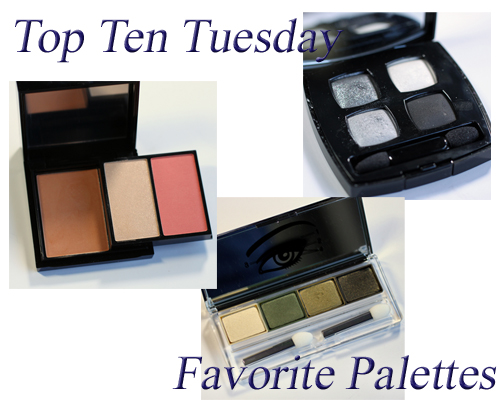 Affiliate Link|I Bought This|Press Sample
As much as I love makeup, pairing eye shadows is not my forte. I have a ton of single shadows in my arsenal but, more often than not, I gravitate towards palettes for my eye looks. I like that someone took the guesswork out of it for me and over the years I've amassed quite a selection of palettes.
Check out my faves and a few I'm lusting after for the upcoming holiday season.
Continue Reading »
Inspired by butterflies (Papillon in French), Chanel Makeup Artist Peter Philips created a summer makeup collection of gold, pink, aqua, blue and coral that has a touch of whimsy and fantasy. As part of L'Eté Papillon de Chanel, he has included three new shades of Le Vernis to tempt our wallets.
Maybe, like me, you're thinking, one of these things is not like the other. Pairing a creamy summer staple, coral, with two bold metallics in non-traditional hues seems unconventional for Chanel. Their nail color collections tend to be similar in finish and tonal range. Let's see how they work together.
Continue Reading »
As Tom and Donna from Parks and Recreation say, Treat Yo' Self Day is the, "Best Day Of Year!" It's a day to splurge on the those things that are outside your normal budget; facials, designer handbags, totally impractical shoes, expensive meals, etc. Since that episode aired, every time I go to make an extravagant purchase and question whether I REALLY need it, I hear Tom in my head saying, "Michelle, treat yo' self!"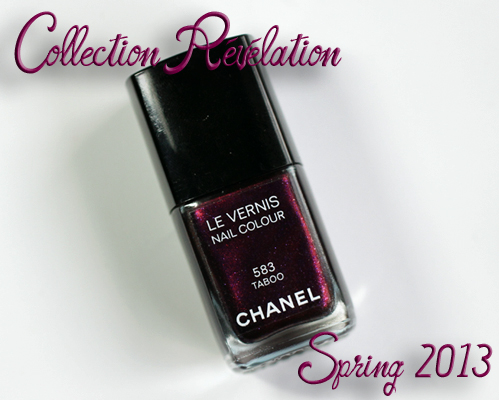 You see, I was raised a frugal barganista (thanks Mom!) so it takes a lot for something to be worth its full price tag. In this new series I'll be sharing the nail polishes and products that I are consider fitting of a Treat Yo' Self Day indulgence.
Even though I've been avoiding dark nail polishes this spring, I could not escape the mystical allure of Chanel Taboo.
Continue Reading »