As Tom and Donna from Parks and Recreation say, Treat Yo' Self Day is the, "Best Day Of Year!" It's a day to splurge on the those things that are outside your normal budget; facials, designer handbags, totally impractical shoes, expensive meals, etc. Since that episode aired, every time I go to make an extravagant purchase and question whether I REALLY need it, I hear Tom in my head saying, "Michelle, treat yo' self!"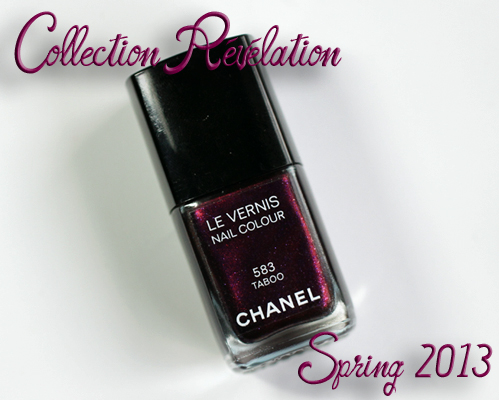 You see, I was raised a frugal barganista (thanks Mom!) so it takes a lot for something to be worth its full price tag. In this new series I'll be sharing the nail polishes and products that I are consider fitting of a Treat Yo' Self Day indulgence.
Even though I've been avoiding dark nail polishes this spring, I could not escape the mystical allure of Chanel Taboo.
Click here to view more pictures and read the rest of this story.