Milani
I know I've mentioned it in the past but one of the best things to come from starting this blog is the people I've met. Readers, brand reps and my fellow beauty bloggers. My blogging buddies have become some of my closest friends, which is why I'm thrilled to be joining a group of my fave ladies in Makeup Wars!
Makeup Wars is a battle among bloggers to share their favorite products in a variety of topics; fave purple nail polish, best sunscreens, etc. This week is Color Wars! Each blogger in the group selected a shade to highlight and I chose TEAL!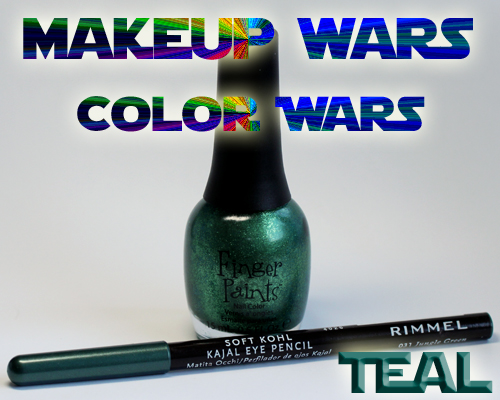 Affiliate Link|I Bought This|Press Sample
I have an affection for teal since it combines two of my favorite shades, blue and green. And unlike Jennifer Lopez's character in The Wedding Planner, I do not associate teal with "the color of gangrene." It's a fab accent color for eyes and simply stunning on nails.
Not only is teal shaping up to be one of the hot colors for Fall 2013, it's also part of my FingerPaints A Pair Affair by All Lacquered Up collection. And today I'm thrilled to give you the first real look at FingerPaints Our Tips Are Tealed, paired with one of my all-time favorite eyeliners. Plus, I have three more gorgeous teal polishes to share.
Continue Reading »