Black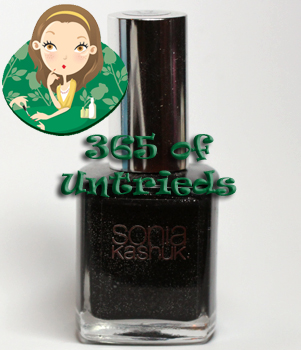 365 of Untrieds is my personal challenge to weed through the polishes in the ALU stash that I've been wanting to try but just haven't gotten around to.
Even though nail polish colors have essentially become seasonless, I think we will always gravitate, in some way, towards the more typical shades associated with each season. Brights for summer, darks for winter, etc.
That being said, there's something so refreshing about flipping the script mid-season by wearing a sky blue in winter, a la China Glaze Bahama Blues, or a sexy black in the sweltering heat of summer.
That brings me to today's untried, Sonia Kashuk Starry Night. When I originally acquired this shade last year I wasn't feeling it. I was ready for fun Spring colors but now that the dog days are upon us, I'm loving the contrast.