Black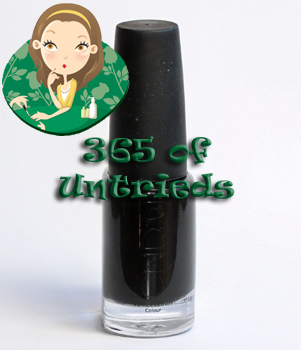 365 of Untrieds is my personal challenge to weed through the polishes in the ALU stash that I've been wanting to try but just haven't gotten around to.
Happy Friday Fanatics! I hope you all have something fun planned for the weekend. We are finally, FINALLY, seeing the sunlight at the end of the rain tunnel that has enveloped Cleveland and I plan to enjoy it.
So with all this good weather, what am I doing wearing jet black on my nails? Well tune in tomorrow as you'll see that I have a very good reason for going to the dark side with my manicure. Until then check out one of the best black polishes on the market, CND Blackjack.