a England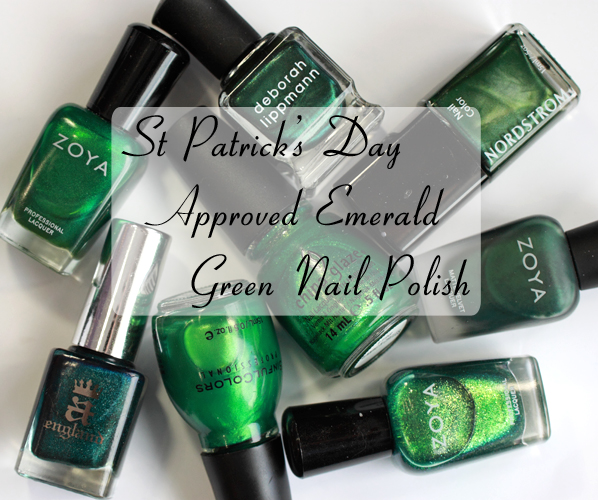 I love any holiday that gives me an excuse to wear green nail polish (as if I need one) and with St. Patrick's Day just around the corner, it's time to dive into my emerald hues and figure out what to wear. If you're struggling to find the perfect green to represent your Irish pride (we're all Irish on March 17th, no?), then I've got eight great options for you.
Continue Reading »
It's been a long and exciting month for our first ever Color of the Year competition, Emerald Madness. Thousands of you have voted and after five thrilling rounds, we have your winner for best emerald green nail polish… a England Saint George!!!!!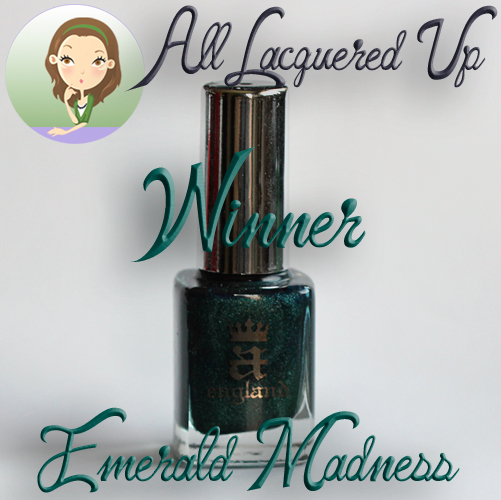 Congratulations to Adina from a England. You have created one truly special color. One that will go down in history.
You guys, this was so much fun for me and, I hope, for you and I'll definitely be bringing this concept back next year. Until then, on behalf of Adina and myself, we would like two of you to own the Emerald Madness winner. Enter via the form below and you can have a bottle of Saint George to call your own.
If you can't view the entry form CLICK HERE to enter. Giveaway is open to everyone and ends June 6th, 2013 at 11:59pm EST. Good luck!
This is it people. The Emerald Madness Finals. After weeks of voting and narrowing down the competition, only two are left standing. a England Saint George is going head-to-head with Zoya Ivanka. Which emerald green nail polish will reign supreme? It's up to you!
The final round of voting will close on Thursday, May 30th and the winner will be announced Friday, May 31st!
Voting is now closed. Thank you for participating. Here are the finalists, for your viewing pleasure.

Which emerald nail polishes did you discover through this process? Did you add any new greens to your collection due to Emerald Madness?